The Lighter Side of Sports -March 6th, 2018
Tuesday, March 6, 2018
U.S.A Goaltender wants to take on Justin Bieber
Sometimes you're just not good enough for Justin Beiber.
I mean he does have more important things to do like make terrible music I secretly downloaded on a top-secret playlist on Spotify.
Olympic hero Maddie Rooney is not only a member of the gold-medal winning women's hockey team, she's also team Bieber.
Rooney USA team captain Meghan Duggan, and twin sisters Monique Lamoureux and Jocelyne Lamoureux the gold-medal winning USA Women's National Hockey Team appeared on "The Tonight Show with Jimmy Fallon" and their goalie called out the musician, who is also a big-time hockey fan and avid amateur player.
Jocelyne Lamoureux's now famous "Oops I did it again" move celebrating her game winning goal got her a response from Britney Spears on Twitter, which led Rooney to reach out to Bieber. When Fallon asked if she had gotten a response she said no.
Rooney then stood up and lifter her blue USA jersey to reveal the "Team Bieber" shirt she was wearing underneath. Fallon asked what was Rooney's motive for tweeting the singer.
"I mean, yeah I want him to notice me that would be awesome," Rooney said. "But I want to stop his shot too."
You heard it here first. Maddie Rooney wants to kick Bieber's backside in hockey. And for the sake of everyone in the world, maybe in real life too.
Chris Long is busy winning at life
While Eagles maybe starter maybe backup QB Nick Foles is busy hiding out in Whole Foods, Eagles defensive end Chris Long climbed a damn mountain.
Long joined a group that included former Green Beret/Seattle Seahawk Nate Boyer, St. Louis Rams defensive end Connor Barwin former players Vince Young and Steven Jackson, and military combat veterans in scaling Africa's highest peak -- Mount Kilimanjaro, in an effort to raise funds to build sustainable water wells in East Africa.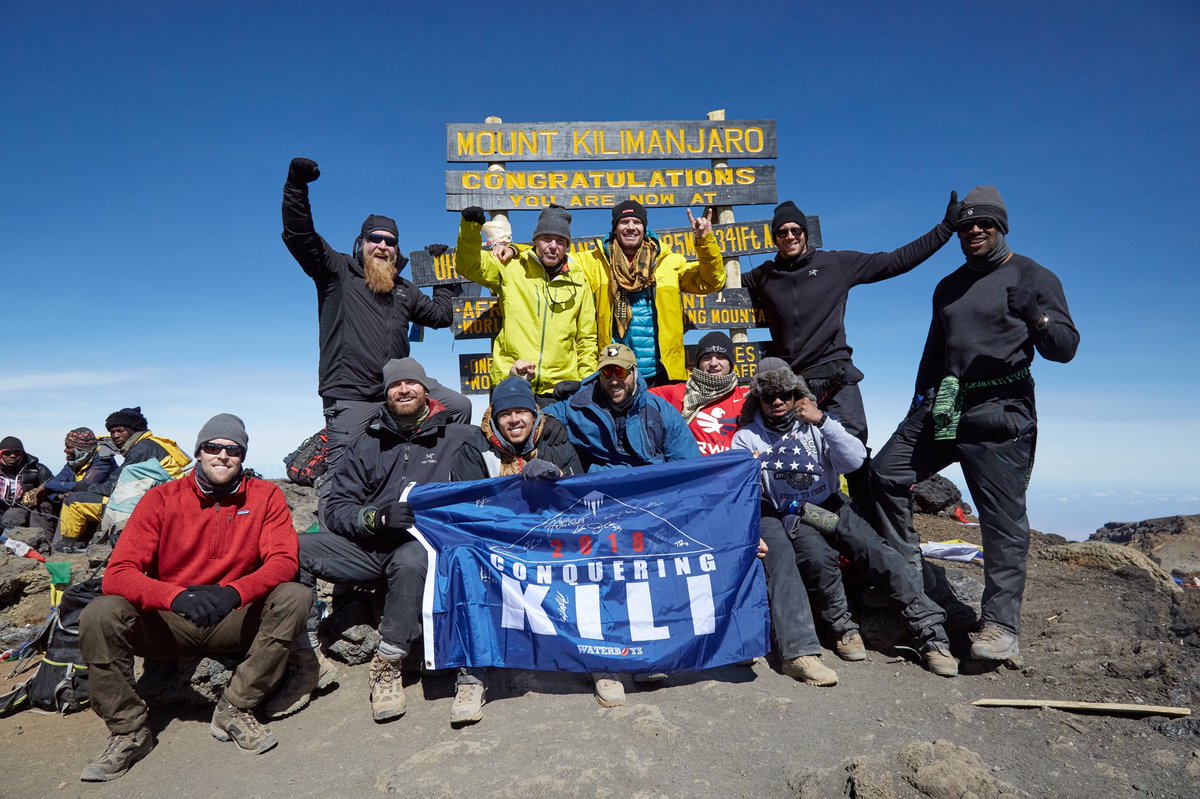 Waterboys is a charitable organization within the Chris Long foundation, that aims to bring "life-sustaining well water to East-African communities in need."
The goal of this year's "Conquering Kili" effort is to raise $150,000 and fund two new wells in Tanzania. According to the Waterboys website, they have currently raised over $94,000 for this year's climb. Their total since 2016 is around $370,000.
Cameron Jordan starts his part time job as Saints recruiter
March means free agency in the NFL, and what better recruitment tool than your own players. Saints defensive end Cameron Jordan is all over that, and all over a certain familiar face.
Jordan thinks it's time for Jimmy Graham to come home. And the love was out on full display on twitter.
Jordan posted a video of him videobombing Graham at the Pro Bowl and when Graham responded Jordan tweeted "Great times!! Only sayin... King of the air (drew) + the premiere pedigree posterizer (you) =makes even better times... Keep us in mind

"
Graham had a great career in New Orleans, highlighted by a 12 TD, 1215 receiving yard season in 2013. After getting traded to Seattle before the 2014 season, Graham has averaged less than 700 yards and 6 receiving TDs a season. In other words: Go home to Drew and Co.