Toronto FC Leave California with Disappointing Draw
Toronto FC (1) San Jose Earthquakes (1) Final
Sunday, August 19, 2018
San Jose—Toronto FC were unlucky Saturday night after San Jose Earthquakes substitute Chris Wondolowski scored in the 77th minute to tie the game 1-1, after goalkeeper Alex Bono mishandled the ball, making TFC's road to the playoffs a lot more difficult. With the draw, Toronto FC are now 9-points out of a playoff spot with 10-games remaining in the MLS season.
Toronto FC coach Greg Vanney fielded an interesting starting-XI in a game that TFC needed a win against last-place San Jose. The most notable change from Wednesday's game was Sebastian Giovinco starting from the bench. With Jozy Altidore serving a suspension for his red card last Sunday against New York City FC, TFC's newest player Lucas Janson was placed in the starting-XI.
With three games being played in the last six games, it's understandable why Vanney would want to rest Giovinco however, this was a crucial away game and the team were already without their other star forward Jozy Altidore. Had Giovinco started the game, he may've been able to have a greater impact on the game early and allow Vanney to sub him off in the second half.
Toronto were a much better side in the second half when coach Greg Vanney decided to make the changes and likely would have won the game had it not been for Bono's error in the 79th minute. Similar to last week, Bono was great up until that point of the game, which is why it was surprising that he mishandled the rebound the way he did.
Vanney adjusted his lineup by bringing on Sebastian Giovinco and Gregory Van Der Wiel to help jumpstart Toronto's attack. The substitutes made an immediate impact by setting up Lucas Janson for the goal in the 59th minute to give the team a 1-0 lead. Toronto FC had acquired the 24-year-old Argentinian forward on loan from Tigre of the Argentine Primera Division.
The first half was rough for Toronto FC; they were outplayed by San Jose and were scrambling defensively for most of the half. Fortunately, the Earthquake couldn't capitalize on their goal scoring opportunities, which kept the game from getting out of hand.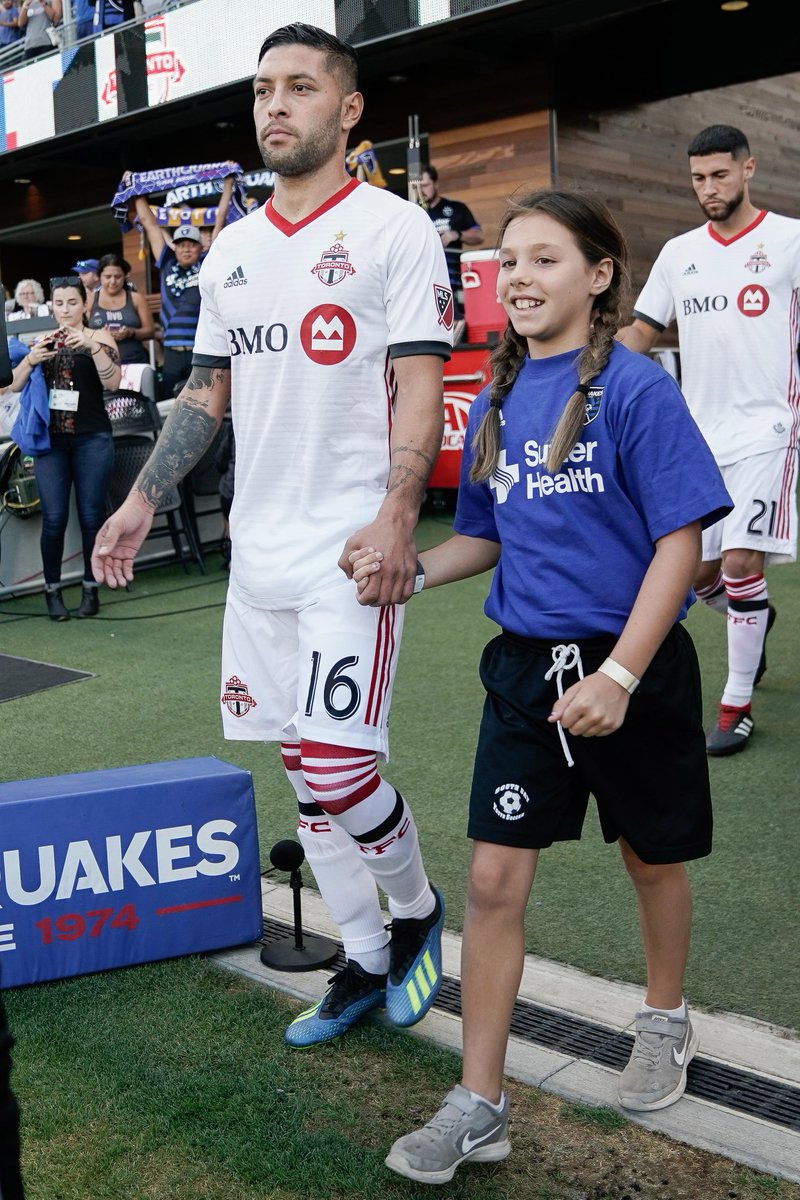 Toronto FC are back in action next Saturday, August 25th against the Montreal Impact, who they're currently chasing for the sixth and final playoff spot in the Eastern Conference.
SCORING SUMMARY
- TOR Janson 59'
- SJ Wondolowski 77'
MISCONDUCT SUMMARY
- SJ Kashia (Caution)
SUBSTITUTION SUMMARY
- TOR Giovinco in for Hamilton
- TOR van der Wiel in for Morgan
- SJ Wondolowski in Hoesen
- TOR Moor in for Janson
- SJ Oduro in for Eriksson
Feel free to drop me a comment or suggestion:
E-mail - giancarlo@BarnBurner.ca
On Twitter - @Gian_411
Photo Credit: @TorontoFC
In addition to Barn Burner, I can also be heard on Beyond The Game, which airs 2-3PM EST every-other Friday on Vibe 105.5FM in Toronto.