WWE Make Big Changes to Crown Jewel
Wednesday, October 31, 2018
If you watched WWE programming this week, you may have noticed that WWE has made massive changes to their Crown Jewel event scheduled for this Friday. The event will still feature a World Cup tournament and WWE championship match however, the superstars taking part in the matchups have changed.
On Monday Night Raw, acting General Manager Baron Corbin announced that Bobby Lashley will be replacing John Cena in the World Cup, where he will take on Intercontinental champion Seth Rollins in the first round of Raw's bracket. The updated World Cup matches will now be: Seth Rollins vs Bobby Lashley, Dolph Ziggler vs Kurt Angle, Jeff Hardy vs The Miz, and Rey Mysterio vs Randy Orton.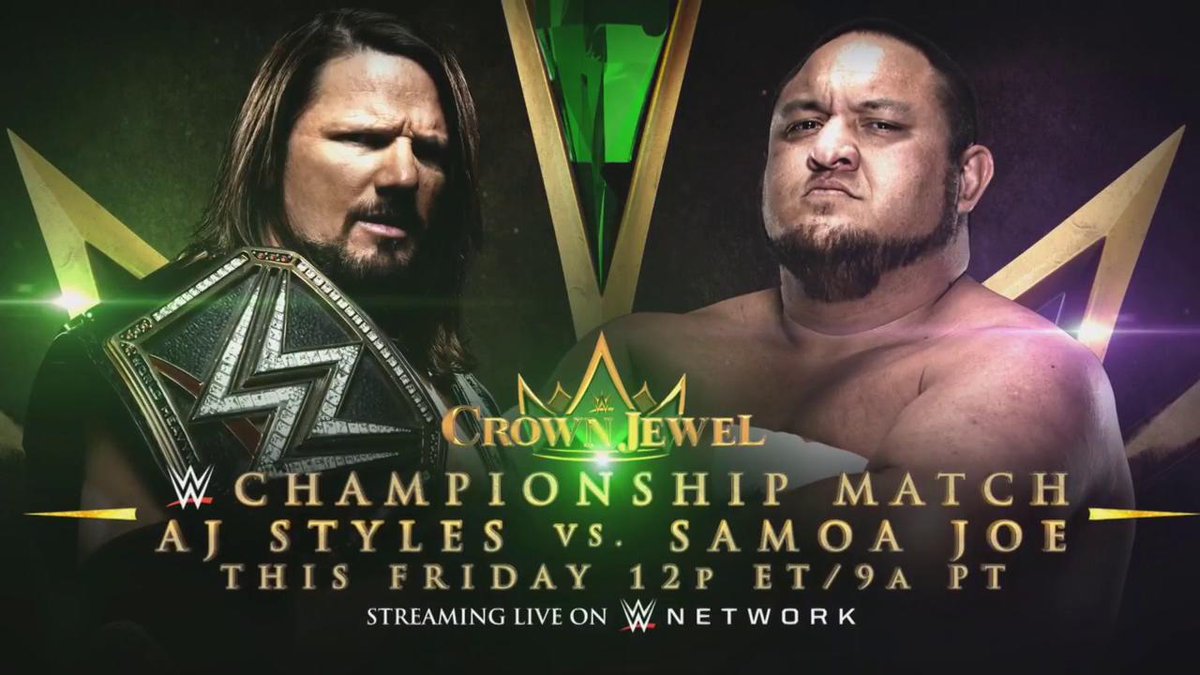 The following night on Smackdown Live, Commissioner Shane McMahon decided to start off the show with the WWE title match between AJ Styles and Daniel Bryan, which had originally been scheduled for Crown Jewel. It was a great back-and-forth match that saw AJ Styles retain and after the match fans found out that the champion will still be defending his title at Crown Jewel, but this time it'll be against Samoa Joe.
On BarnBurner's No Holds Barred wrestling show, Joseph Peisich mentioned that both John Cena and Daniel Bryan had refused to work the Crown Jewel event unless it was moved from Saudi Arabia. WWE ultimately decided to continue on with the event, even offered a last minute deal if he performed at the event, but he still refused.
Joseph Peisich also mentioned that according to a source, WWE Hall of Famer Hulk Hogan could be making the trip to Saudi Arabia not to wrestle, but to present the World Cup trophy to Kurt Angle. If it happens, it would surely be a fitting conclusion to the event to see the 'Real American' present the trophy to the 'American Hero'.
In addition, it was announced that Renee Young will be making the trip to Saudi Arabia to provide color commentary for the event. This is significant because the female wrestlers were not allowed to participate at this event, but Renee will be the only female represented. No other info has been provided as to whether she'll have to wear traditional clothing or not.
Feel free to drop me a comment or suggestion:
E-mail - giancarlo@BarnBurner.ca
On Twitter - @Gian_411
Photo Credit: @WWE