UFC 230: Preview and Predictions
Friday, November 2, 2018
After months of changes and speculation on who would be headlining one of the UFC's most important shows of the year, UFC 230 takes place Saturday night from the world's most famous arena Madison Square Garden. The main-event will feature the heavyweight title bout between champion Daniel Cormier and challenger Derrick Lewis. The main card is middleweight heavy and will be capped off with the co-main event bout between former UFC middleweight champion Chris Weidman and Ronaldo 'Jacare' Souza.
Main-Event for UFC Heavyweight Championship: Daniel Cormier (c) vs Derrick Lewis
UFC dual-champion Daniel Cormier will be making his first heavyweight title defense against challenger Derrick Lewis, who is coming off an impressive knockout win over Alexander Volkov last month at UFC 229. The champion Cormier is taking a risk by fighting Lewis on this card because he already has a fight with Brock Lesnar planned for early 2019, so he'll have to perform at the top of his game if he wants to ensure he still gets the Lesnar fight and big payday.
During his memorable post-fight interview with Joe Rogan, Lewis had mentioned that he had to work on his cardio if he wanted to fight for a title. This could be a problem heading into the fight considering Lewis took damage against Volkov and immediately had to get into a fight camp for heavyweight champion Daniel Cormier, who has the skillset advantage.
The champion Daniel Cormier will likely respect Lewis' power and maintain a good distance before trying to take him down in order to wear him out. Cormier is no stranger to fighting knockout artists; he defeated Anthony 'Rumble' Johnson twice at light-heavyweight by using his wrestling to his advantage and submitting him.
I think Cormier will stick to that similar gameplan and get Lewis exhausted and work his way into a submission victory.
Prediction: Daniel Cormier retains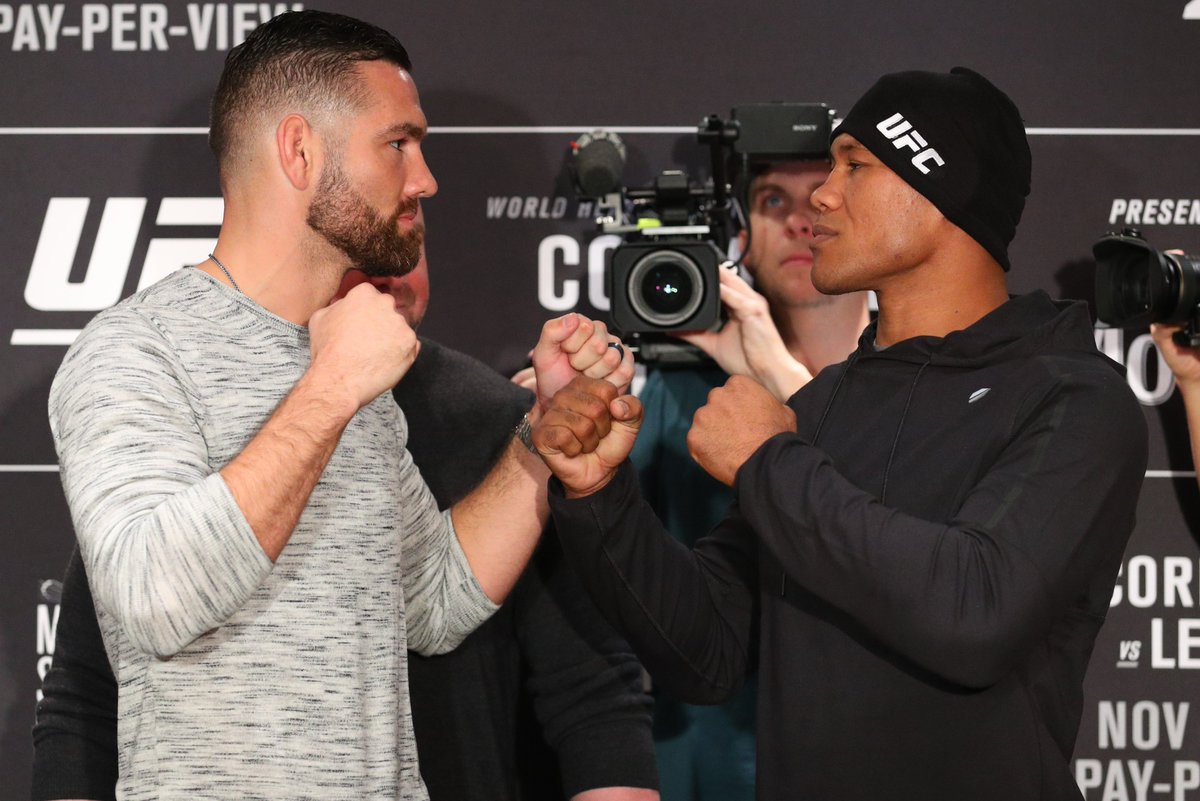 Co-main event: Chris Weidman vs Ronaldo 'Jacare' Souza (Middleweight 185lbs)
This middleweight bout is very intriguing because it may lead to a future title shot in the middleweight division. Both fighters are coming off impressive performances over former Ultimate Fighter winner Kelvin Gastelum; Weidman won by third round submission and Jacare Souza lost close split-decision.
It'll be interesting to see if ring rust is a factor in this fight because Weidman hasn't fought since July 22, 2017 during a UFC on FOX event where he defeated Gastelum. Jacare on the other hand has been the more active fighter and has received either a performance of the night or fight of the night bonus in four out-of-his last five fights.
Stylistically, it'll be interesting to see how this fight plays out. Jacare has incredible jiu-jitsu skills, so he would most likely want to get the fight on the ground whereas Weidman will likely want to use his wrestling to get a favorable position and try to ground and pound Jacare to TKO win.
Prediction: Ronaldo 'Jacare' Souza wins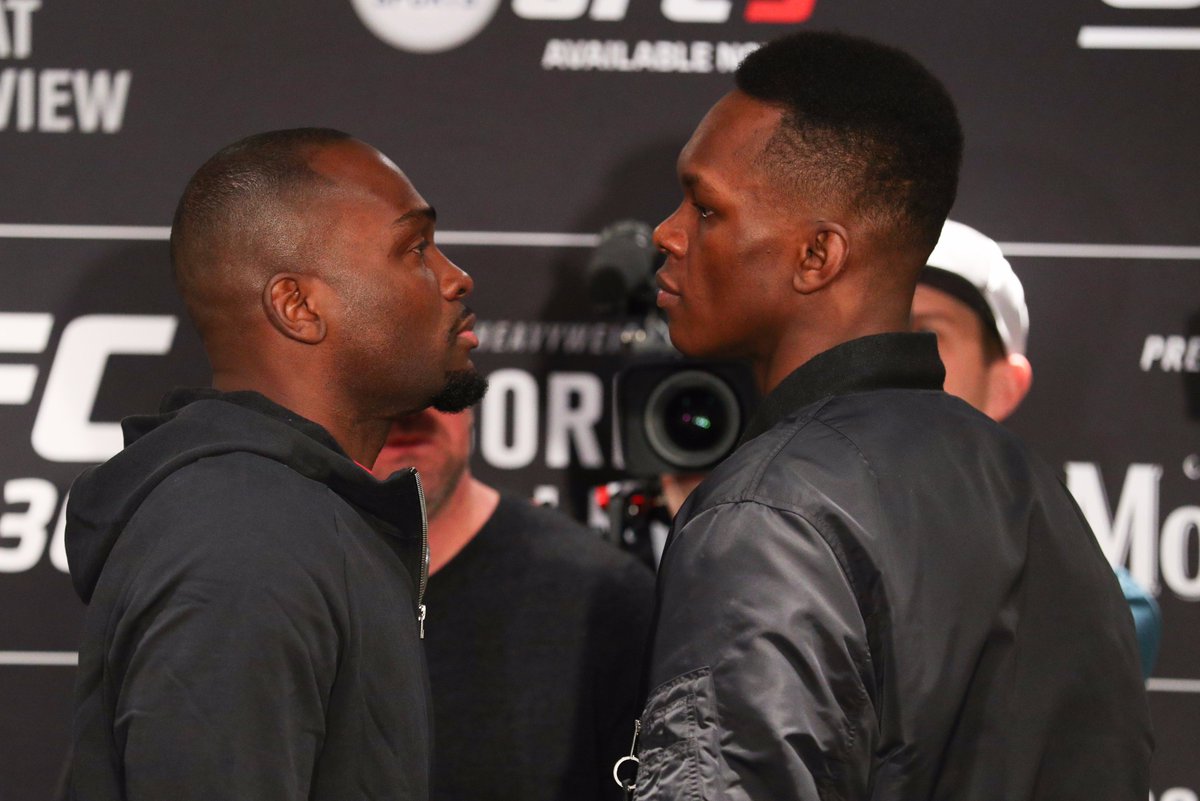 Middleweight bout (185lbs): Derek Brunson vs Israel Adesanya
Another notable fight on this card will likely be the opening bout of the PPV is Derek Brunson taking on the 'Stylebender' Israel Adesanya. Many MMA fans are looking forward to this fight because if past fights featuring these two are an indicator, this could be a fight of the night contender.
Taking into account their respective MMA records and skillset, I feel Adesanya (14-0) has the edge in this fight; he had excellent kickboxing and his range could pose plenty of problems for Brunson.
Both fighters have made a name for themselves with their standup fighting skills and multiple performance of the night have made this a must-see fight.
Prediction: Israel 'Stylebender' Adesanya

Other fights on the main-card include David Branch vs. Jared Cannonier and Karl Roberson vs. Jack Marshman.
Feel free to drop me a comment or suggestion:
E-mail - giancarlo@BarnBurner.ca
On Twitter - @Gian_411
Photo Credit: @ufc