UFC 230: Fights to Make Following Saturday's Event
Sunday, November 4, 2018
UFC 230 took place Saturday night from one of the most famous arenas in the world, Madison Square Garden. Fans were treated to a night of entertaining fights that really put the spotlight on the promotion's middleweight division. Israel 'The Last Stylebender' Adesanya defeated Derek Brunson to remain undefeated, Karl Roberson defeated Jack Marshman, Jared Cannonier, who at one point competed at heavyweight, defeated top-10 ranked middleweight David Branch by TKO, Ronaldo 'Jacare' Souza defeated former middleweight champion Chris Weidman by TKO, which later received Fight of the Night honours and 'DC' Daniel Cormier retained his UFC heavyweight championship by defeating 'The Black Beast' Derrick Lewis in the second round by submission.
Daniel Cormier (c) vs Brock Lesnar
In Saturday's the main event, Cormier was able to use his wrestling to his advantage and takedown Derrick Lewis multiple times and avoid most of the challenger's heavy shots, before submitting him in the second round to retain.
During his post-fight interview with Joe Rogan, Cormier talked about his next challenger Brock Lesnar and said that he wants him to bring his newly won WWE Universal championship with him when they fight in the octagon. Lesnar has been back in the USADA testing pool since July and is eligible to return after January 9, 2019.
I believe this fight would be a perfect main event for UFC 235, which is scheduled to take March 2nd at T-Mobile Arena in Las Vegas. This would likely be the ideal time for the fight to take place because it allows Cormier to take time off to recover and focus on other opportunities like his upcoming WWE commentary tryout, and it allows Lesnar to work Royal Rumble and WrestleMania, which are two of WWE's biggest cards.
Ronaldo 'Jacare' Souza vs winner of Robert Whittaker vs Kelvin Gastelum
Fans witnessed a standup war between two of the best grapplers in the UFC's middleweight division when Jacare and Chris Weidman went blow-for-blow for three rounds. The fight received Fight of the Night honors and had fans on their feet. It looked as though Weidman was getting the better of Jacare, whose nose was bloodied and thought to have been broken however, Jacare was resilient and went all out in the third round; he threw left punches to the body and haymakers that put the former champion in trouble. Jacare then knocked out Weidman with a hard-right hook to the head.
With the UFC currently targeting UFC 234 for Robert Whittaker's title defense against former Ultimate Fighter winner Kelvin Gastelum, it would make sense for Jacare to take the time to recover from Saturday's fight and wait for the winner of Whittaker vs Gastelum.
Jacare has been defeated by both fighters in the past, so a rematch for the UFC middleweight championship, especially after his performance against Weidman, could be an appealing fight for fans and the promotion.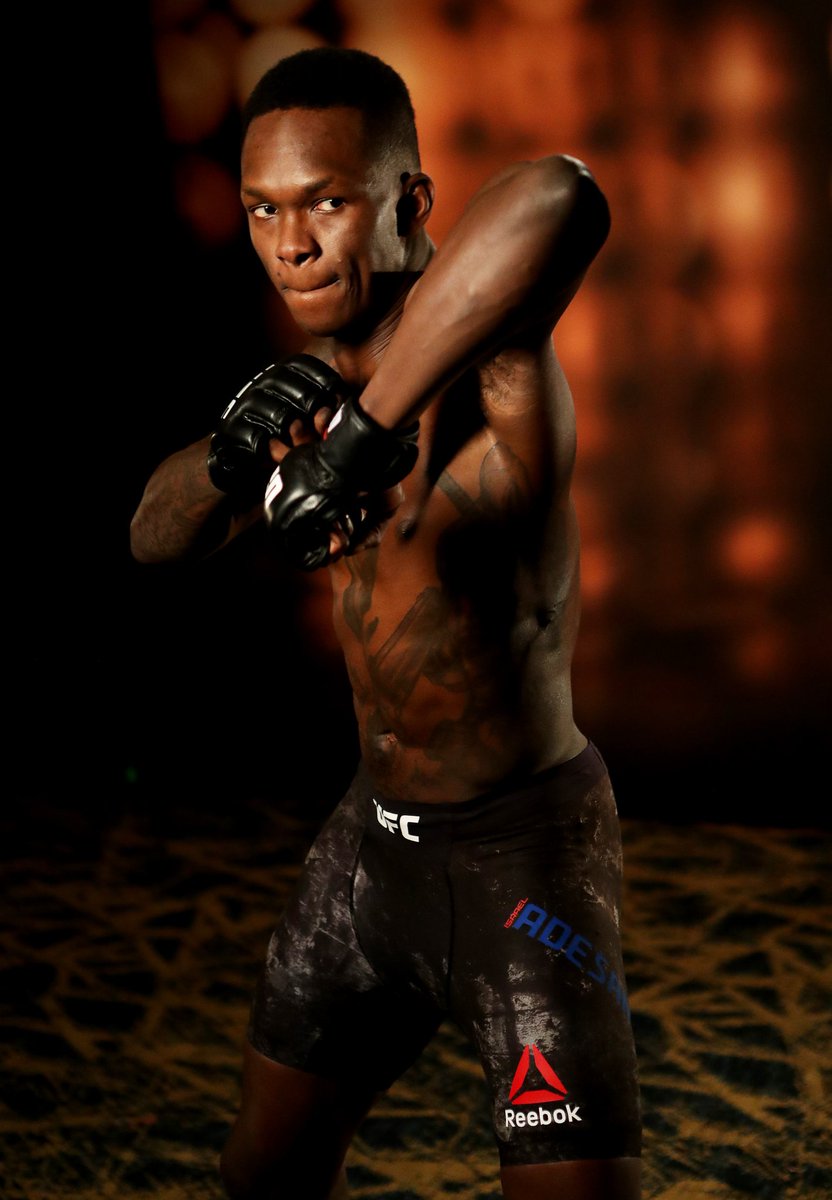 Israel 'The Last Stylebender' Adesanya vs Anderson 'The Spider' Silva
The UFC started Saturday's event with a fun fight between Derek Brunson and Israel Adesanya. The undefeated Adesanya immediately began the fight maintaining distance and using his kickboxing to keep Brunson guessing and hesitant to shoot for takedowns. After a few back-and-forth moments, the Stylebender was able to drop Brunson repeatedly, which forced referee Herb Dean to intervene and stop the fight, improving Adesanya's MMA record to 15-0.
After watching Adesanya's impressive performance, I believe his fighting style would be a perfect matchup with former UFC middleweight champion Anderson "The Spider" Silva. Both men have been able to utilize their unorthodox movements to knockout their opponents and this is the type of fight that could make 'The Last Stylebender' a bigger name and draw for the UFC.
Feel free to drop me a comment or suggestion:
E-mail - giancarlo@BarnBurner.ca
On Twitter - @Gian_411
Photo Credit: @UFC, bjpenn.com, and @stylebender