MLS Cup Playoffs: Conference Semi-Finals Preview
Sunday, November 4, 2018
It's a big day for Major League Soccer as the conference semi-finals are underway in the MLS Cup Playoffs. In the Eastern Conference, 1st place New York Red Bulls take on 5th place Columbus Crew and 2nd place Atlanta United play 3rd place New York City FC. In the Western conference, 1st place Sporting Kansas City will take on 6th place Real Salt Lake and 2nd place Seattle Sounders play 5th place Portland Timbers.
Eastern Conference: (1) New York Red Bulls vs (5) Columbus Crew
This past Thursday, the Columbus Crew defeated DC United in an entertaining back-and-forth game that needed penalties to decide the winner. Columbus was impressive especially goalkeeper Zach Steffen, who made many crucial saves in the penalty shootout including stopping Wayne Rooney on DC's first penalty kick. The Crew will have their hands full when they play 1st place New York Red Bulls Sunday afternoon.
The New York Red Bulls have had a phenomenal season: they had a record of 22-5-7 and finished the season with 71-points, 2-points more than Toronto FC had in 2017, to set a new points record in MLS.
Players to watch in this matchup are Red Bulls striker Bradley Wright-Phillips and Crew striker Gyasi Zardes. Wright-Phillips has done nothing but score goals since signing with the New York Red Bulls in 2013, he's scored 106 goals in 171 MLS matches and has shown no signs of slowing down. Wright-Phillips has scored 20+ goals in three-out-of-five full MLS seasons.
Although Zardes hasn't scored at the consistent level of Wright-Phillips, he still finished the season with 19-goals, which was his best season even passing his goal total of 16 from 2014.
Federico Higuain, who scored a brace in the knockout round against DC United and goalkeeper Zach Steffen are also going to have to carry over his performance from Thursday for the Crew have any chance of advancing to the conference-finals.
Eastern Conference: (2) Atlanta United vs (3) New York City FC
One of the most intriguing matchups in the MLS Cup playoffs is Atlanta United taking on New York City FC. The first-leg will be played at Yankee stadium on a field that the team has been able to use to their advantage. The dimensions of the field are the same as those used by other clubs in MLS instead, the field dimensions at Yankee stadium resemble those you'd see at your local community centre/park. Considering the players involved, the narrow pitch could provide for an entertaining high-scoring game.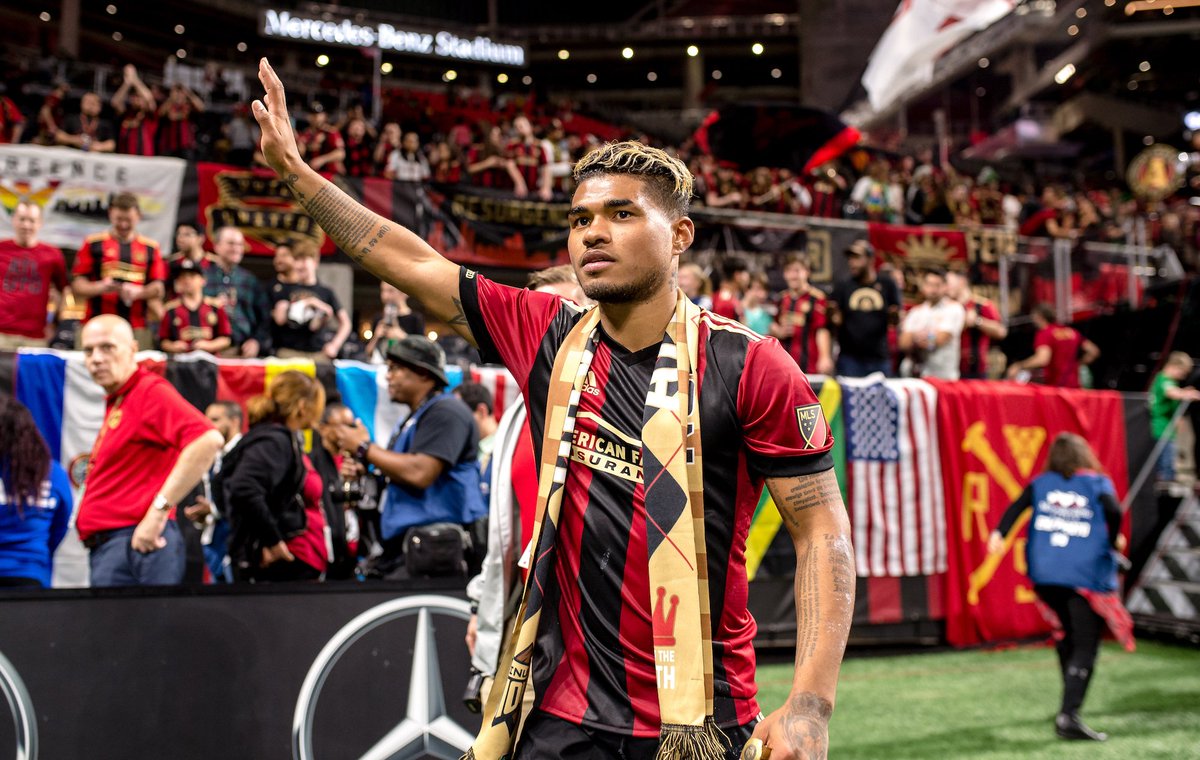 Atlanta have plenty of quality players in their lineup, most notably striker Josef Martinez and midfielder Miguel Almiron, who have been instrumental in Atlanta's success and the main reason why the team has become on of the most entertaining to watch in MLS. Martinez is coming off a historic MLS season where he won the Golden Boot award for scoring a league leading 31-goals.
New York City FC have some talented players of their own, but the team will need David Villa to come up big. The 36-year-old World Cup winner has still been able to provide goal-scoring for his team and has been able to turn back the clock on occasion. This was an impressive season for Villa, who tallied 14-goals and 5-assists in 20-starts. Fans will be eager to see if the Spanish legend has another legendary performance left.
Western Conference: (1) Sporting Kansas City vs (6) Real Salt Lake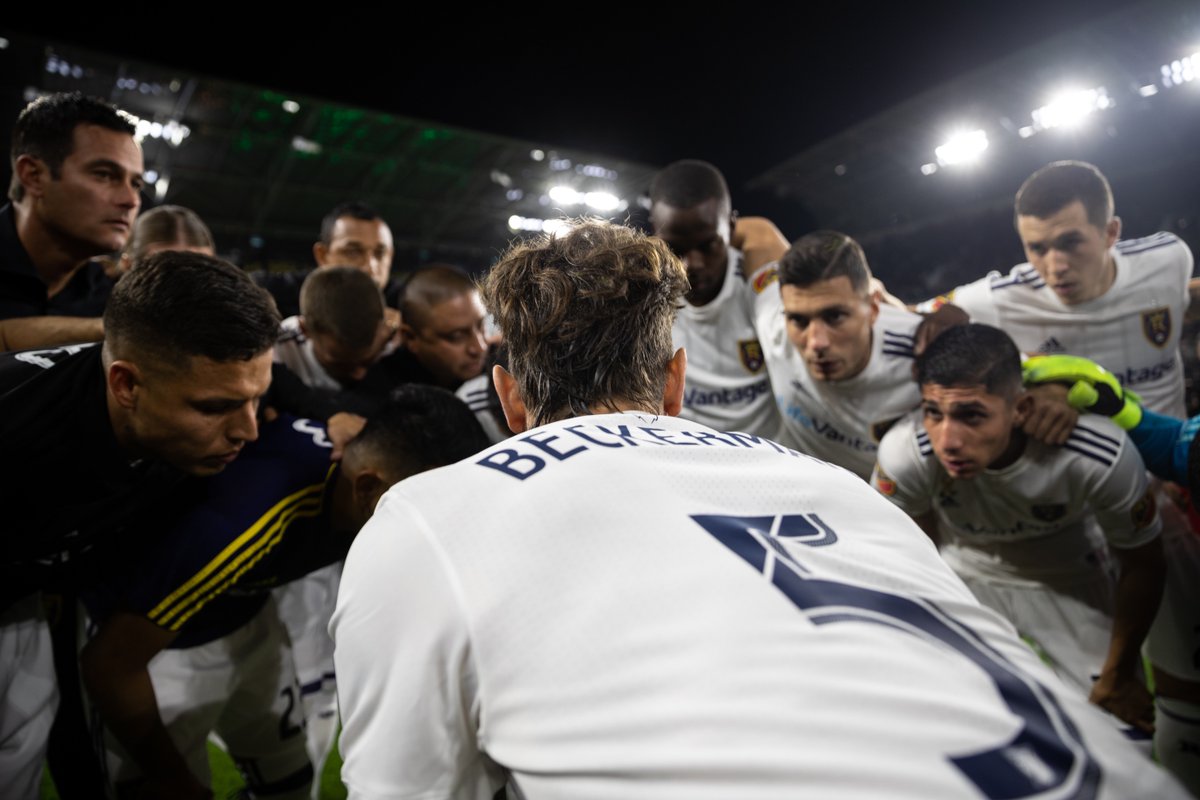 The Columbus Crew weren't the only team to pull off an upset Thursday night, Real Salt Lake were able to advance after winning a close game after LAFC's Walker Zimmerman scored an own-goal that cost his team their first ever playoff game.
The MLS' Western conference was a much closer title race that saw Sporting KC get first-place with 62-points and the important first-round bye.
Real Salt Lake on the other hand had to play a tough matchup with LAFC on Thursday night, where their resilience played a role in their ability to close out the game and advance to the conference semi-finals where they'll take on Sporting KC. It'll be interesting to see if the quick turnaround from an impressive win where midfielder Damir Kreilach scored two-goals to eliminate LAFC will benefit Real Salt Lake or hinder their performance.
Sporting KC will be without defender Seth Sinovic, who received a red-card in the final game of the MLS season. The first seed Sporting KC are the favorites to win but if they take Real Salt Lake lightly, it be a costly error.
Western Conference: (2) Seattle Sounders vs (5) Portland Timbers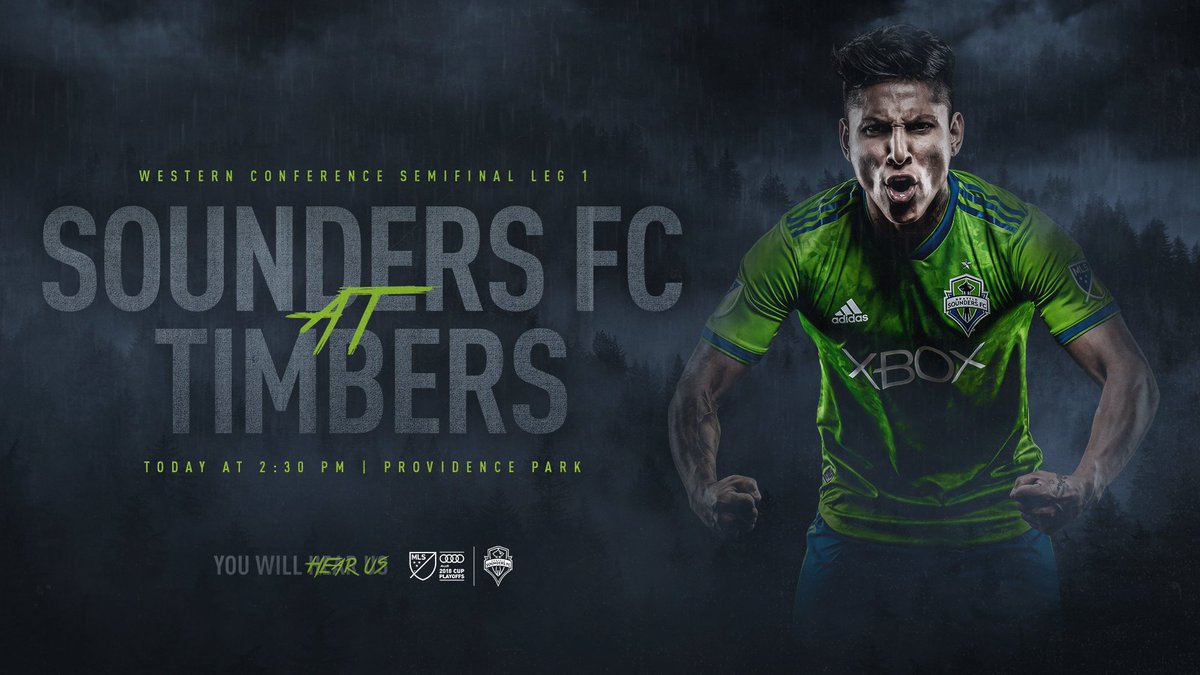 The Seattle Sounders begin their quest to get back into the finals for a third-straight year when they play 5th place Portland Timbers. Unlike Toronto FC who unfortunately missed the playoffs, the Sounders have once again advanced to the playoffs with a high-seed.
Seattle midfielder Nicolas Lodeiro has had another incredible season for the team; he registered 8-goals and 16-assists in 27-starts this season. Raul Ruidiaz has proven to be the missing piece for the Sounders who lacked an elite goal scoring threat in last year's cup run, where they were defeated by Toronto FC in the MLS Cup Finals. The 28-year-old Peruvian has been made an immediate impact since making the move from Morelia of Liga MX in June; scoring 10-goals in 13-starts.
Although Seattle had more points, the Portland Timbers faired better in the head-to-head meetings. In three regular season games against one another, the Timber defeated the Sounders twice, 1-0 win on May 13th and 3-2 win on June 30th, before the Sounders came out on top in their final meeting on August 26th by final score of 1-0. If the games played between these two during the season are an indicator, Portland and Seattle will have to be sharp because the slightest mistake jeopardize either team's chances of advancing.
The play of Portland's duo of Diego Valeri and Sebastian Blanco is going to be crucial for the team to find any success against a tough Sounders team.
Feel free to drop me a comment or suggestion:
E-mail - giancarlo@BarnBurner.ca
On Twitter - @Gian_411
Photo Credit: @ATLUTD, @SoundersFC, @realsaltlake and mlssoccer.com