Thursday Night Football Preview - Carolina Panthers @ Pittsburgh Steelers
Thursday, November 8, 2018
The Carolina Panthers will take a rare trip down to Pittsburgh to face the Steelers tonight on Thursday Night Football.
The Steelers season started off as a train wreck, but has managed to win four straight, while allowing just 275.5 yards per game over the last month. In those four games, they have allowed no more than 21 points, including their win against the Ravens, where they allowed a season low of 16.
Ben Roethlisberger ranks third in the league in passing yards per game, and during their four game streak has had eight touchdown passes and two interceptions.
Pittsburgh is still without Le'Veon Bell, who now has until November 13th to report to the team and sign his one year franchise tender, but the Steelers are doing a-ok without him. James Conner in particular is blossoming in his absence, and is second in the league in total yards and is the first player in team history to have 10 total touchdowns through eight games.
Antonio Brown is arguably the biggest problem for any defense, and even though his numbers are down from last season, he still has 51 catches and an average of 74.2 receiving yards per game, which ranks him 21st in the league.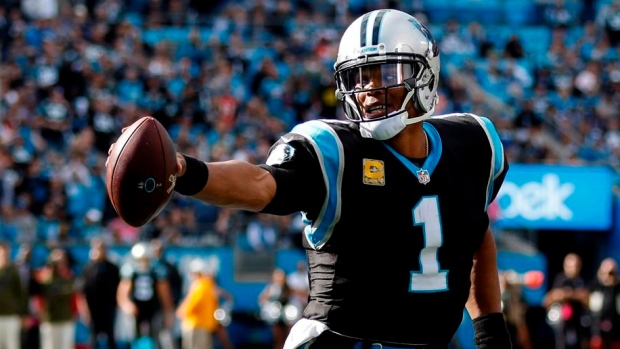 The Panthers, on the other hand, have won three straight, and have run for at least 121 yards in seven of eight games, while Cam Newton is on pace for a career high in rushing attempts. He ranks 10th in the league in passer rating, and during that three-game winning streak, has completed 69.9 percent of his passes with six touchdowns and no interceptions.
Carolina has had turnovers in seven of eight games and is 6-1 in those games, and 5-0 when willing the turnover battle outright. Since 2015, the Panthers lead the NFL with 102 takeaways and are second with 62 interceptions.
For Carolina, Mario Addison has been the most productive defensive end, leading the team with 7 ½ sacks, and 28 in his past 38 games. Running Back Christian McCaffrey has 880 yards from scrimmage and five touchdowns.
The Steelers have won the past five games against the Panthers, and are 3-0 against Carolina in games played in Pittsburgh.