WWE Make Big Changes to Survivor Series
Wednesday, November 14, 2018
It was an entertaining week of WWE programming that culminated in a WWE title change and heel turn on Smackdown Live. That's right, AJ Styles' 371-day reign as WWE champion is over after he was defeated by Daniel Bryan, who shocked fans with his heel turn at the end of the match.
Daniel Bryan had previously been scheduled to co-captain team Smackdown's Survivor Series team along with The Miz however following a brawl in the opening segment of Smackdown, Shane McMahon granted Bryan a WWE title match and removed him from team Smackdown's men's Survivor Series team.
Daniel Bryan becoming the new WWE champion means that he'll now face WWE Universal champion Brock Lesnar at Survivor Series for the first time ever. It'll be interesting to see how this match plays out because WWE will likely want Bryan to look strong considering he just turned heel and became champion and Brock just became Universal champion after defeating Braun Strowman in dominant fashion at Crown Jewel.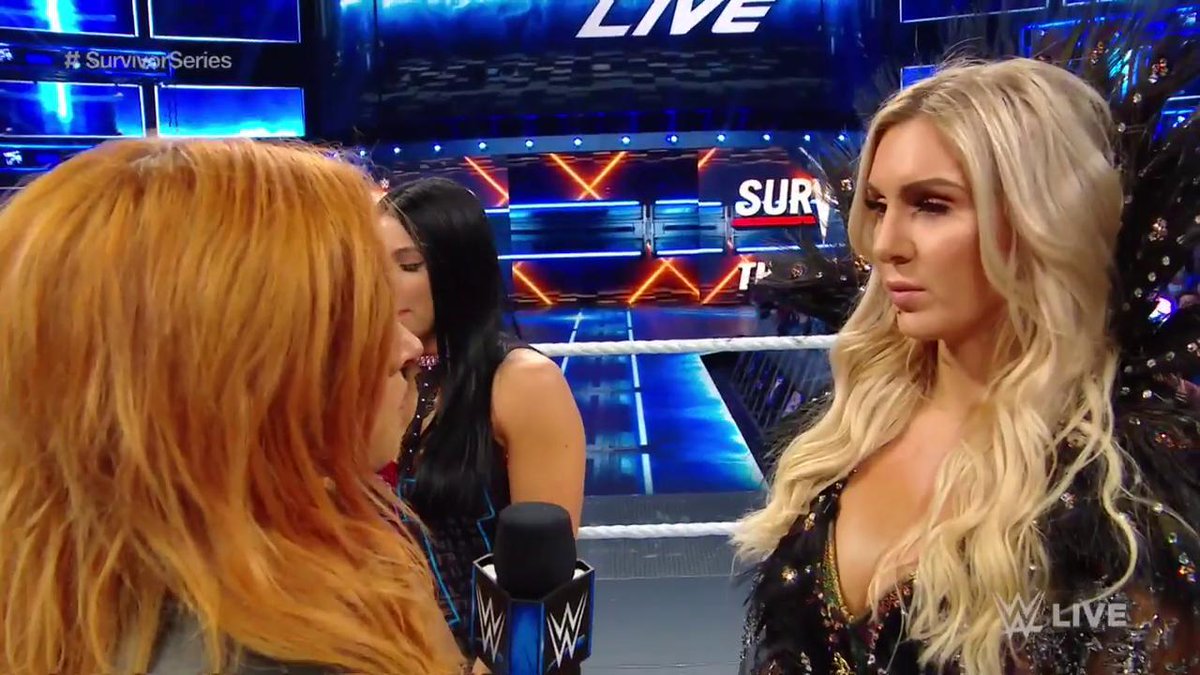 Daniel Bryan vs Brock Lesnar wasn't the only big change to Survivor Series. In the final segment of Raw, WWE Smackdown Women's champion Becky Lynch sustained injuries during the invasion angle and as a result, she was not medically cleared to compete against Raw Women's champion Ronda Rousey at Sunday's event.
The injury forced WWE to come up with a back-up plan that would keep the big-match feel to the event. On Smackdown, Becky cut a promo with all of Smackdown's female competitors in the ring and picked former WWE Women's champion Charlotte Flair as her replacement to wrestle Ronda.
This is another interesting match because I had reported a few weeks ago that WWE's long-term plan was to have Charlotte win the Women's Royal Rumble match and challenge Raw Women's champion Ronda Rousey, similar to what Asuka had done after winning this year's Royal Rumble match.
On this week's episodes of the No Holds Barred wrestling show, BarnBurner's Joseph Peisich mentioned that with Charlotte and Ronda wrestling at Survivor Series, we could see the WWE's Four Horsewomen and MMA Four Horsewomen feud kick off at the event.
Peisich also mentioned that Becky vs Ronda was expected to close the show Sunday, so it could signify that WWE have something big planned if they choose to keep the women's match as the main-event. Charlotte vs Ronda is a big enough match and both are among the biggest stars in the company, so it would make sense for them to main event unless they chose to close the show with the traditional Survivor Series tag-team match like they did last year.
Feel free to drop me a comment or suggestion:
E-mail - giancarlo@BarnBurner.ca
On Twitter - @Gian_411
Photo Credit: @WWE