Tito Ortiz vs Chuck Liddell III: Preview and Prediction
Friday, November 23, 2018
The wait is finally over as tomorrow night marks the trilogy fight between former UFC light-heavyweight champions and UFC Hall of Famers Tito Ortiz and Chuck Liddell from The Forum in Los Angeles, California.
The last time these two fought was at UFC 66 in 2006, where Liddell successfully defended his UFC light-heavyweight championship by third round TKO. This was the second time Liddell has defeated Ortiz by TKO and it looked as though that'd be the end of this rivalry.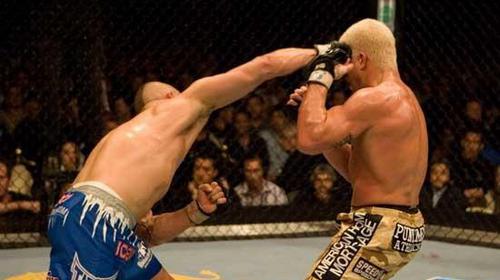 After Liddell and Ortiz experienced back-to-back losses, Dana White announced that both fighters would be opposing coaches on season 11 of The Ultimate Fighter, which would conclude with the trilogy fight. However, Ortiz was forced to pull out of the fight due to injury and was replaced by Rich Franklin.
When Franklin defeated Liddell by first-round KO, Liddell decided to announce his retirement from MMA and took a job with the UFC, officially closing the door on a third fight with Ortiz.
Ortiz had been successful since leaving the UFC in 2012; he signed with Bellator in 2014, where he had a 3-1 record that included notable wins over Alexander Shlemenko, fellow UFC Hall of Famer Stephan Bonnar, and Chael Sonnen. After defeating Sonnen in 2017, Ortiz announced that he'd be retiring from the sport.
Ortiz's retirement was short as Golden Boy Promotions approached him for a third fight with Liddell and the offer was just too good to pass up. The trilogy fight will indeed be happening and based on recent performances, the fight will be in Ortiz's favor.
I feel that the long 8-year layoff for Liddell may affect his performance in this fight especially considering that he's 48-years-old and he was knocked-out in his last three fights. Ortiz has been the more active fighter, so that may give him the advantage as he attempts to defeat Liddell.
Prediction: Tito Ortiz wins
Feel free to drop me a comment or suggestion:
E-mail - giancarlo@BarnBurner.ca
On Twitter - @Gian_411
Photo Credit: @TheForum and ufc.com