Anthony 'Showtime' Pettis vs Stephen 'Wonderboy' Thompson in the Works?
Friday, January 11, 2019
Yes, you read that right, former UFC lightweight champion Anthony 'Showtime' Pettis' next fight could be in the welterweight division against former number-one contender Stephen 'Wonderboy' Thompson. The last time Pettis fought in another weight class was in 2016, where he was defeated by UFC featherweight champion Max Holloway via third-round TKO. Following the loss, Pettis decided it was in his best interest to move back up to lightweight.
A move to welterweight would be interesting because there have been lightweights that've faired better following their move up in weight; Rafael Dos Anjos and Michael Chiesa being the most recent examples.
Last Friday, Pettis gauged the interest of fans by posting a picture of himself and Thompson on his Instagram page with a caption:
Heard somebody is looking for a fight. What you guys think? Take my talents to WW and take on the boy? Comment

⬇

️ let me know if y'all get excited for this one #showtime #lovethis #forthefans #teampettis
Both fighters are coming off a loss; Thompson was defeated by Darren Till at UFC Fight Night in Liverpool last May, and Pettis was defeated by Tony Ferguson at UFC 229 last October.
Pettis' recent loss to Ferguson takes him out of the mix of possible contenders for Khabib Nurmagomedov's lightweight championship, especially if reigning UFC featherweight champion Max Holloway makes the move to 155lbs. With that in mind, a move up to welterweight could be in Pettis' best interest because a win over a top contender like Thompson could put him in the discussion for a title shot against either Tyron Woodley or Kamaru Usman.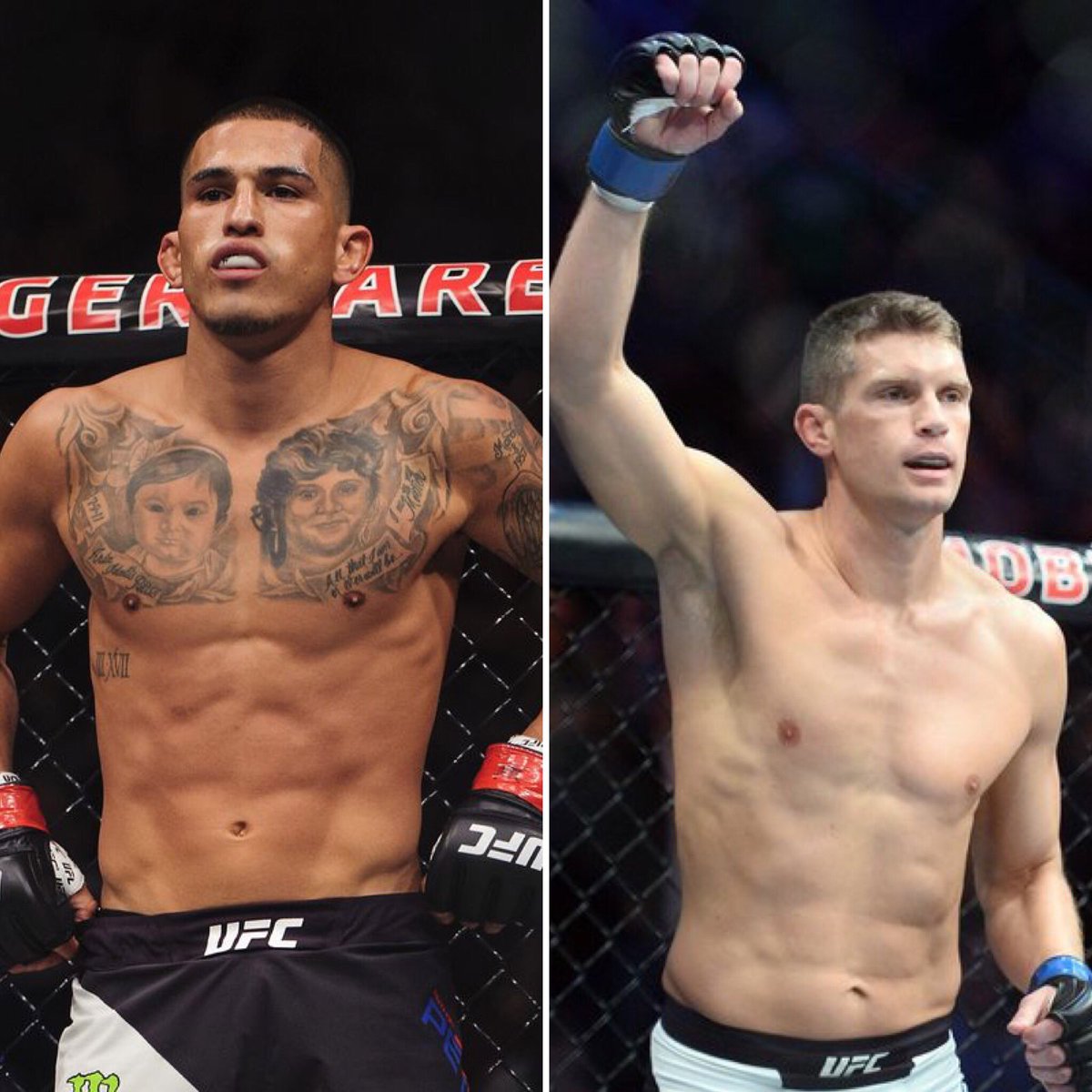 If the Pettis vs Thompson bout comes to fruition, it may put Thompson in an unfavorable position in the welterweight division because if he wins, his welterweight ranking may stay the same since it could be viewed as a fight he should win because of the size advantage over a fighter making the jump from lightweight and if he loses, the 35-year-old could drop significantly in the UFC's welterweight rankings.
Regardless of what happens, a potential bout between Pettis and Thompson would be something different and may interest a lot of fans to tune in whether it's featured on a PPV card or ESPN card.
Feel free to drop me a comment or suggestion:
E-mail - giancarlo@BarnBurner.ca
On Twitter - @Gian_411 and @ITZ_Podcast
Photo Credit: UFC, @showtimepettis , @Gian_411