Is Amanda Nunes the GOAT?
Sunday, December 30, 2018
UFC 232 took place at The Forum in Inglewood, California, closing out an entertaining year with new champions crowned and a massive upset in the Women's featherweight division.
Amanda 'Leoa' Nunes made history by defeating Cris Cyborg via first-round knockout to become the first woman to simultaneously hold a championship in two-divisions and cemented her legacy in the sport.
Nunes looked great in this fight and didn't shy away from fighting an aggressive stand-up style fight, which is Cyborg's comfort zone.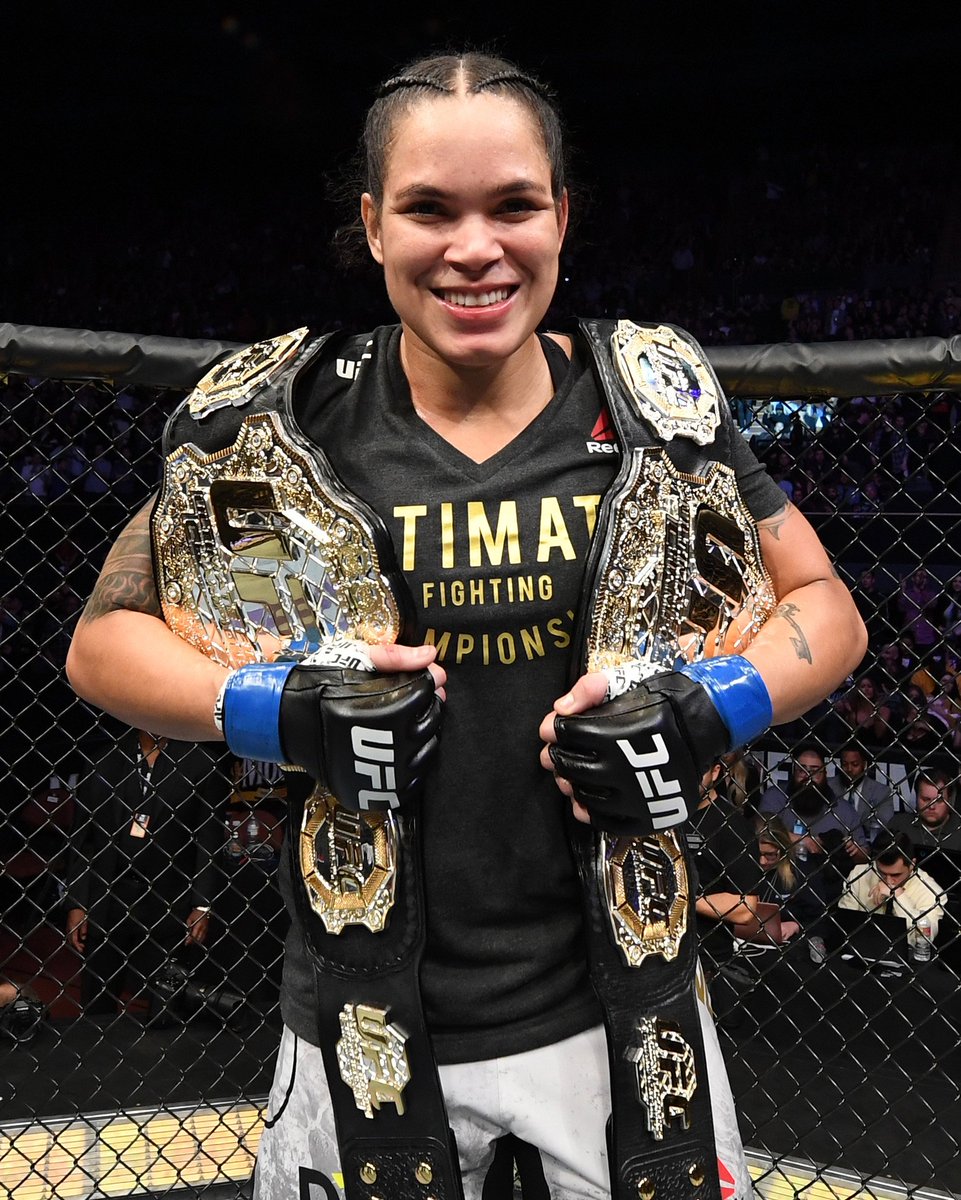 With the upset, there is a strong case that Nunes should be considered as the greatest female MMA fighter of all-time. She knocked-out Cyborg, who is viewed as one of the most feared fighters male or female in the UFC and MMA, and is now both the UFC Women's bantamweight and featherweight champion.
Nunes joins the list of UFC fighters to win a championship in two weight-classes: Randy Couture, BJ Penn, Conor McGregor, Georges St-Pierre, and Daniel Cormier being the others.
In addition, Nunes' resume alone is a strong case to why she should be considered the greatest female fighter of all-time; she has now defeated former UFC Women's bantamweight champions Miesha Tate and Ronda Rousey, current UFC Women's flyweight champion Valentina Shevchenko, and now Cris Cyborg, who had been the most dominant fighter up until Saturday night.
It'll be interesting to see which championship Nunes defends first because there are a few names in each weight-class that would make sense. Nunes could potentially fight Shevchenko for a third time, Megan Anderson, or even an immediate rematch with Cyborg.
Based on Nunes' dominant victory, I feel the UFC may be hesitant to grant Cyborg the immediate rematch, which was the case for Jose Aldo, who also had his dominant reign end via first round knockout.
No matter who Nunes fights next, I think it's safe to say that she is the greatest female fighter of all-time and an obvious first-ballot Hall of Famer whenever she decides to retire from the sport.
Feel free to drop me a comment or suggestion:
E-mail - giancarlo@BarnBurner.ca
On Twitter - @Gian_411 and @ITZ_Podcast
Photo Credit: @UFC