UFC-BJ Penn Finalizing Extension, Dream Fight a Possibility in 2019?
Friday, November 30, 2018
Although BJ Penn is scheduled to fight Ryan Hall at UFC 232 in December, that hasn't stopped the UFC from extending the career of 'The Prodigy'. BJ Penn hasn't had the best of luck inside the octagon as of late; he's currently on a five-fight losing streak with losses to Nick Diaz, Rory MacDonald, Frankie Edgar, Yair Rodriguez, and Dennis Siver.
The UFC Hall of Famer hasn't won a fight since 2010, where he knocked out former UFC welterweight champion and UFC Hall of Famer Matt Hughes at 21-seconds of the first round. With that in mind, it seems odd that the UFC would look to extend him to another four-fight deal especially since his bout with Hall will be his first at lightweight since 2010.
No matter the outcome of his next fight, I think the UFC should consider matching up Penn with somebody that has a similar legacy in the sport and who's closer in age in 2019.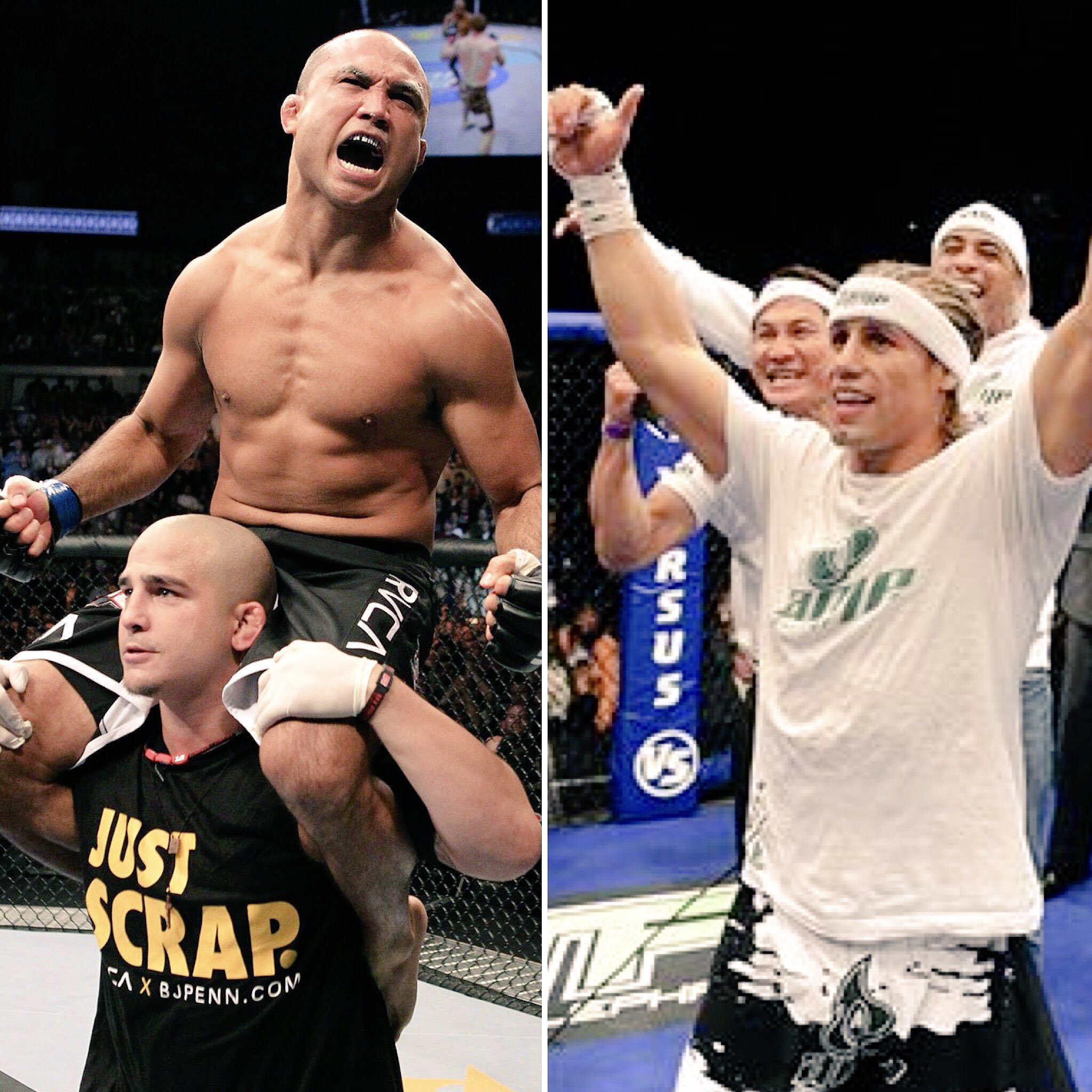 'The Prodigy' BJ Penn vs 'The California Kid' Urijah Faber (Catchweight 150lbs)
For many years, one of the UFC's biggest missed opportunities has been a superfight between BJ Penn and Urijah Faber. During their primes, both had been considered by many as the best fighters in their respective divisions, Penn as the UFC lightweight champion and Faber as the WEC featherweight champion, but a bout between the two never ended up coming into fruition when the UFC merged the smaller WEC weight-classes to their promotion.
The fight could still be a possibility as Faber has stated in recent interviews that he wouldn't rule out fighting again and on The Joe Rogan Experience, he even stated that he hasn't removed himself from the USADA testing pool.
Faber still being in the USADA testing pool means that he'd be able to fight whenever he chooses as opposed to Georges St.Pierre, who had to be included in USADA's testing pool for a certain duration of time when he decided to come out of retirement and fight Michael Bisping.
A fight between these two legends would be a perfect fit for the UFC's International Fight Week card in July because that's when they induct the newest members into the UFC Hall of Fame and it would be a fight where both aren't in a situation where they are viewed as a stepping stone, as was seen when Penn fought a much younger and elite striker like Yair Rodriguez.
With Penn's newest extension and Faber's interest in taking another fight, could 2019 finally be the year where these legends meet inside the octagon?
Feel free to drop me a comment or suggestion:
E-mail - giancarlo@BarnBurner.ca
On Twitter - @Gian_411 & @ITZ_Podcast
Photo Credit: bjpenn.com