UFC Brooklyn: Henry Cejudo Defeats T.J. Dillashaw, Rematch in the Works?
Sunday, January 20, 2019
Saturday night marked a new era for the UFC when they aired their first event on ESPN and ESPN +. The event was headlined by the superfight for the UFC flyweight championship between reigning flyweight champion Henry Cejudo and UFC bantamweight champion T.J. Dillashaw.
The main-event didn't last very long as Cejudo came out aggressive and defeated Dillashaw via TKO at 32-seconds of the first round. Dillashaw was upset and expressed his displeasure in both his post-fight interview with Jon Anik and post-fight media scrum by stating that he felt the fight was stopped too early and that he'd like a rematch once again at flyweight.
Dillashaw also mentioned that he felt that this opportunity at winning a second championship was stolen from him:
'As you can tell, I'm frustrated. This s**t needs to happen again, at flyweight. This is bulls**t. I worked my a** off twelve weeks to get here to have it be stolen from me in thirty seconds. You guys can see the fire, I'll f*****g fight tomorrow.'
Cejudo mentioned that he'd be more than happy to do a rematch but this time for Dillashaw's bantamweight championship. The UFC may be in a position where a rematch between Cejudo and Dillashaw would only make sense at bantamweight because Dillashaw was granted a title shot at flyweight and had his opportunity to become a double champion, so it'd only be fair that Cejudo be given the same opportunity if he agrees to a rematch.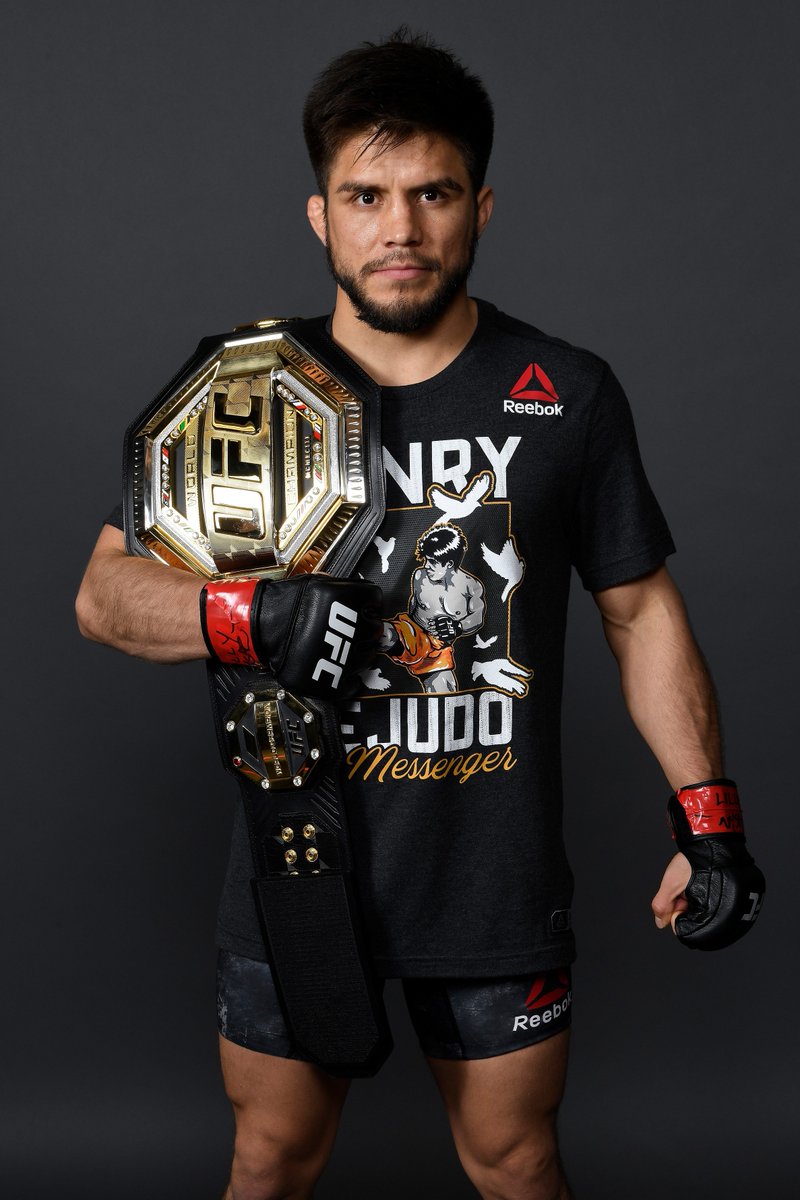 With the win Saturday night, Cejudo has now defeated Demetrious 'Mighty Mouse' Johnson, the greatest flyweight fighter of all-time, and T.J. Dillashaw, who many feel is one of the top pound-for-pound fighters in the world. The 2008 Olympic gold medalist still feels that he deserves more respect based on his accomplishments in MMA and as an athlete overall.
The build-up to the fight was Dillashaw's willingness to build on his legacy in MMA and become the latest fighter to win a championship in a lighter weight class as opposed to what Conor McGregor, Georges St-Pierre, Daniel Cormier, and Amanda Nunes had done. Dillashaw also brought up that he had intended to call-out UFC featherweight champion Max Holloway for an attempt at holding a championship in three weight-classes if he defeated Cejudo.
For Henry Cejudo, this fight was meaningful for many other reasons. The UFC flyweight champion wanted to save the flyweight division from being scrapped like it had been reported and give smaller 125lb fighters a chance to continue fighting for the promotion. UFC President Dana White still didn't have an answer for the promotion's plans for the flyweight division moving forward when asked following Cejudo's title defense.
Here is how some fighters reacted to Cejudo's victory over Dillashaw:
Khabib Nurmagomedov (UFC Lightweight Champion):
Olympic athletes is a different level people. Congratulations

@HenryCejudo
Conor McGregor (UFC Lightweight):
Unlucky T.J on your attempt at Champ Champ

status. Respect for your weight cut. I have been there and it is not easy. Unlucky Henry on your attempt at fastest K.O in a UFC title fight. I have been there, and I still am. Congrats on the win. Yours truly, The O.G Champ Champ.
Tatiana Suarez (UFC Strawweight):
Gawwwwtttt damnnnnnnnn. The messenger! So what happens with the flyweight division now?!

#UFCBrooklyn
Junior Dos Santos (UFC Heavyweight):
Wow that was fast
With Saturday night's outcome, I think it's safe to say that we'll be seeing a rematch between Cejudo and Dillashaw.
Feel free to drop me a comment or suggestion:
E-mail - giancarlo@BarnBurner.ca
On Twitter - @Gian_411 and @ITZ_Podcast
Photo Credit: @UFCNews and @UFC