Who Does Anderson Silva Fight Next?
Monday, February 11, 2019
Former UFC middleweight champion Anderson 'The Spider' Silva returned to the octagon on Saturday night and showcased why he's one of the greatest fighters of all-time. Silva was originally scheduled to fight Israel 'The Last Stylebender' Adesanya in the co-main event however, UFC middleweight champion Robert Whittaker was forced to pull out of the main-event with Kelvin Gastelum a few hours before the event, resulting in that fight being cancelled and Silva vs Adesanya being moved to the main-event slot.
At 43-years of age, Silva competed with the same approach as when he was UFC middleweight champion; he baited his opponent Adesanya against the fence, had his hands down and allowed Adesanya to hit him while looking for the counter-strikes, and remained aggressive throughout the fight. This was a highly entertaining fight that exceeded expectations and a great performance for Silva in that he had a competitive fight with a middleweight not only in his prime and who's a title-contender.
With Silva's age and where he's at in this stage of his career, the UFC should book him in fights against opponents with a big name as opposed to young prospects that are up-and-coming in the UFC. Silva has also fought at light-heavyweight in the past, so there could also be a few interesting fights at 205lbs in his future.
Anderson Silva vs Nick Diaz II (Middleweight)
One of the fights that would makes sense for Silva is a rematch with Nick Diaz, who has yet to return to the octagon since serving his suspension following his first bout with Silva in 2015. The two fought at UFC 183 and resulted in Silva winning the bout by unanimous decision, but later overturned to a no-contest after both Silva and Diaz tested positive for banned substances.
The rematch would be an interesting bout because like Adesanya, Diaz's fighting style is more of a stand-up style and an aggressive pace so it would be intriguing to see if Silva or Diaz could win by knockout in their second fight.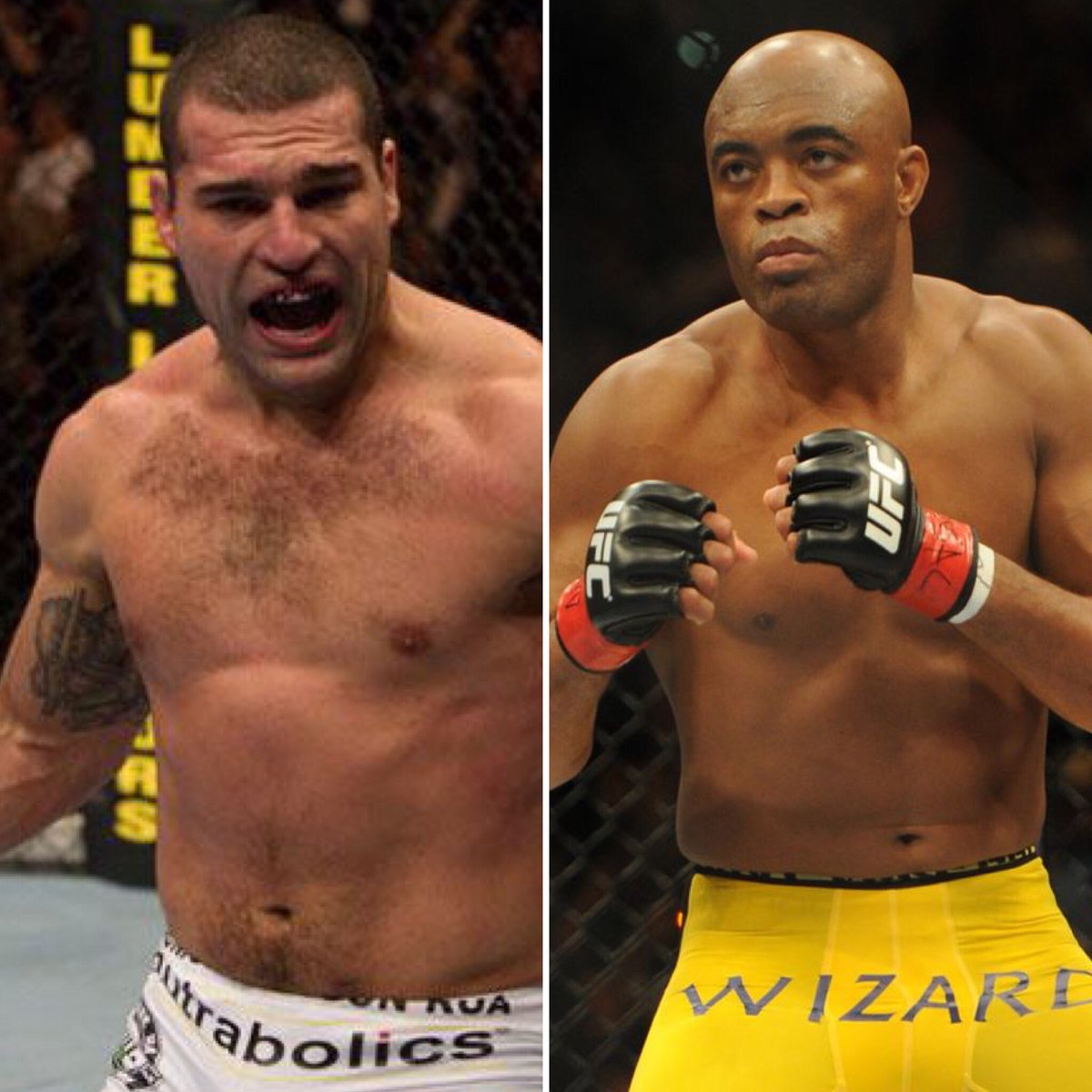 Anderson Silva vs Mauricio 'Shogun' Rua (Light-Heavyweight)
Another fight that makes sense for Silva is a move up to light-heavyweight against former UFC light-heavyweight champion and fellow countryman Shogun Rua. During his post-fight press-conference, Silva expressed a desire to fight in his hometown Curitiba, Brazil at UFC 237 in May.
Silva vs Shogun Rua at UFC 237 would be a welcomed addition to the card because both fight out of Curitiba, Brazil and are legends of the sport. The card has already been rumoured to feature UFC Women's featherweight and bantamweight champion Amanda Nunes vs Holly Holm in the main-event and UFC Women's strawweight champion Rose Namajunas vs Jessica Andrade in the co-main event.
This fight would also be great for Shogun because his last three-fights have taken place on Fight Night cards and he's been quite successful in his last five-fights; he has a 4-1 record that includes wins over Antonio Rogerio Nogueira, Corey Anderson, Gian Villante, and Tyson Pedro and his loss was against Anthony 'Lionheart' Smith, who's scheduled to fight Jon 'Bones' Jones for the UFC light-heavyweight championship at UFC 235 in March. Silva and Shogun have never fought each other in the octagon before so this would be a fresh fight the UFC could buildup.
Feel free to drop me a comment or suggestion:
E-mail - giancarlo@BarnBurner.ca
On Twitter - @Gian_411 and @ITZ_Podcast
Photo Credit: bjpenn.com and @Gian_411