MLS Playoffs: Who Joins Portland in Conference Finals?
Sunday, November 11, 2018
The MLS Western Conference semi-finals had a few surprises last week and as a result, the finals won't see either Seattle or Toronto compete for the MLS Cup for the first time since 2015. The Sounders were defeated after an entertaining second-leg needed penalty kicks to decide the winner because the aggerate score had been 4-4 after both games. The Portland Timbers were able overcame the Sounders, who had made back-to-back trips to the finals and won the trophy in 2016.
Portland now become the first team to advance to the Conference Finals, but Sunday's remaining second-leg matchups will determine who joins them.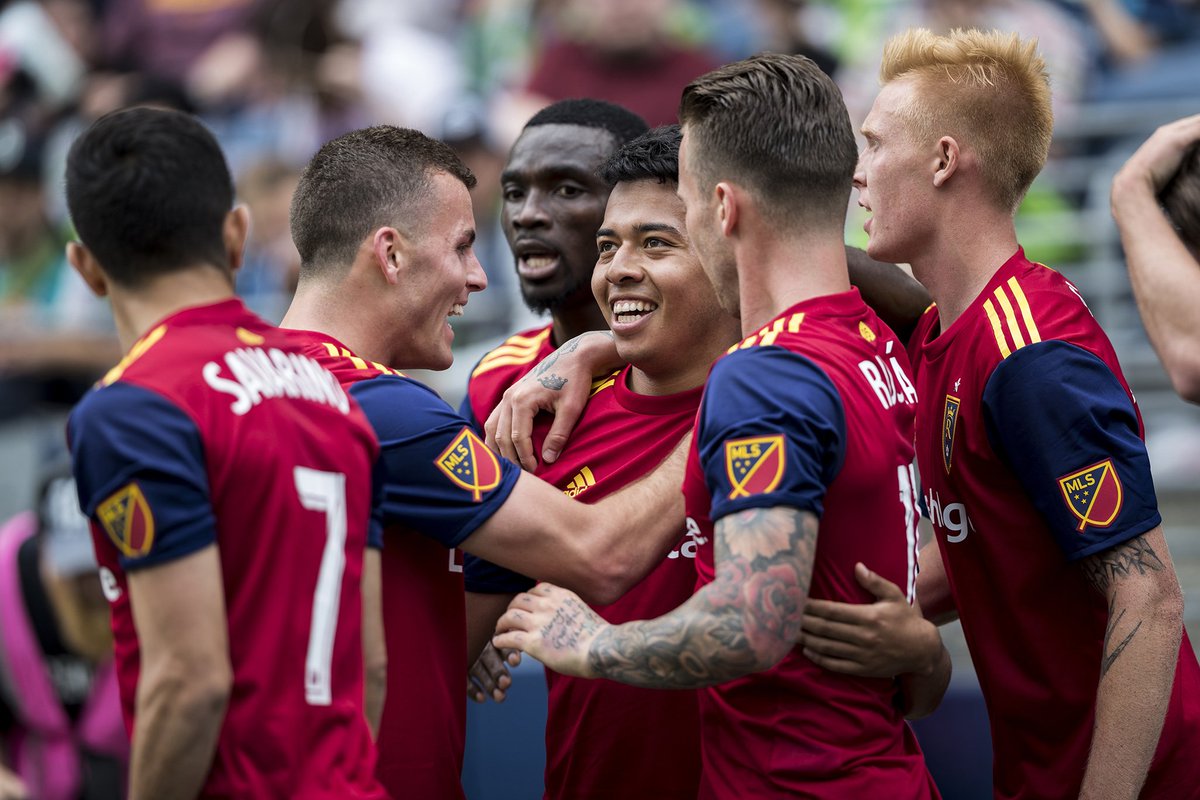 Sporting KC vs Real Salt Lake (1-1 aggregate)
The first game being played Sunday will see Western Conference leaders Sporting KC take on Real Salt Lake, who were able to keep the first-leg competitive and based on their performance during the game, they will head into the second-leg knowing they can defeat Sporting KC.
If Real Salt Lake advance, it would be a big upset considering they needed until their final regular season game to make the playoffs, defeating LAFC 3-2 to pass Zlatan Ibrahimovic's LA Galaxy in the Western Conference standings by one-point.
Sporting KC will have the home field advantage in the second-leg, so Real Salt Lake are going to have to maintain their composure defensively much like they did in the first-leg. However, Kansas City will have added reinforcements on the back-line as Seth Sinovich, who missed last game due to suspension, will be back in the line-up.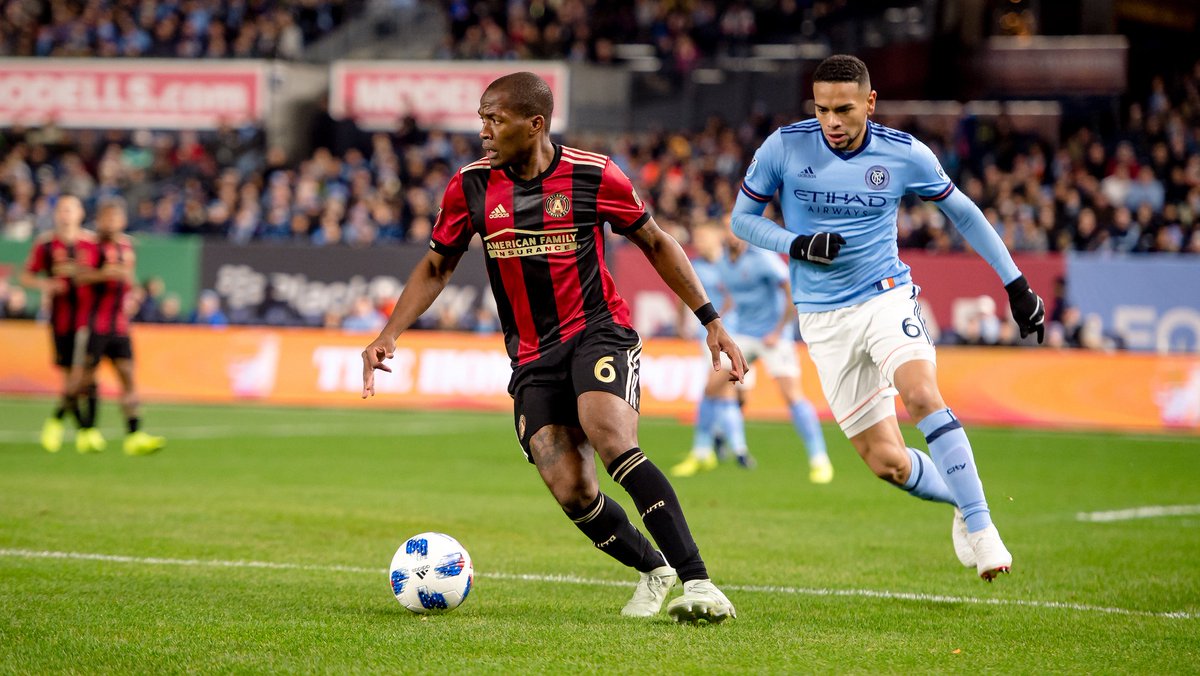 Atlanta United vs New York City FC (ATL lead 1-0 on aggregate)
The second matchup being played on Sunday will see Atlanta United take on New York City FC. Atlanta were able to score the crucial away-goal in the 37th minute of the first-leg at Yankee Stadium, which gives them an extra advantage when they host NYCFC at Mercedes-Benz Stadium for the second-leg.
Atlanta poses many problems for every team not just New York; they're a dynamic offensive team lead by star players Miguel Almiron and Josef Martinez. Martinez has been a steal for the team; he was acquired on loan with an option to buy from Serie A club Torino and has since scored an incredible 50-goals in 56-matches for Atlanta, which is an impressive accomplishment for the Venezuelan striker.
New York City might've missed an opportunity in the first-leg because they had the advantage of playing on their home-field, which is more of a narrow pitch than what other MLS teams may be accustomed to and still lost 1-0. Had they defeated Atlanta at home, they may've been more comfortable heading into the second-leg and not desperate with their tactics.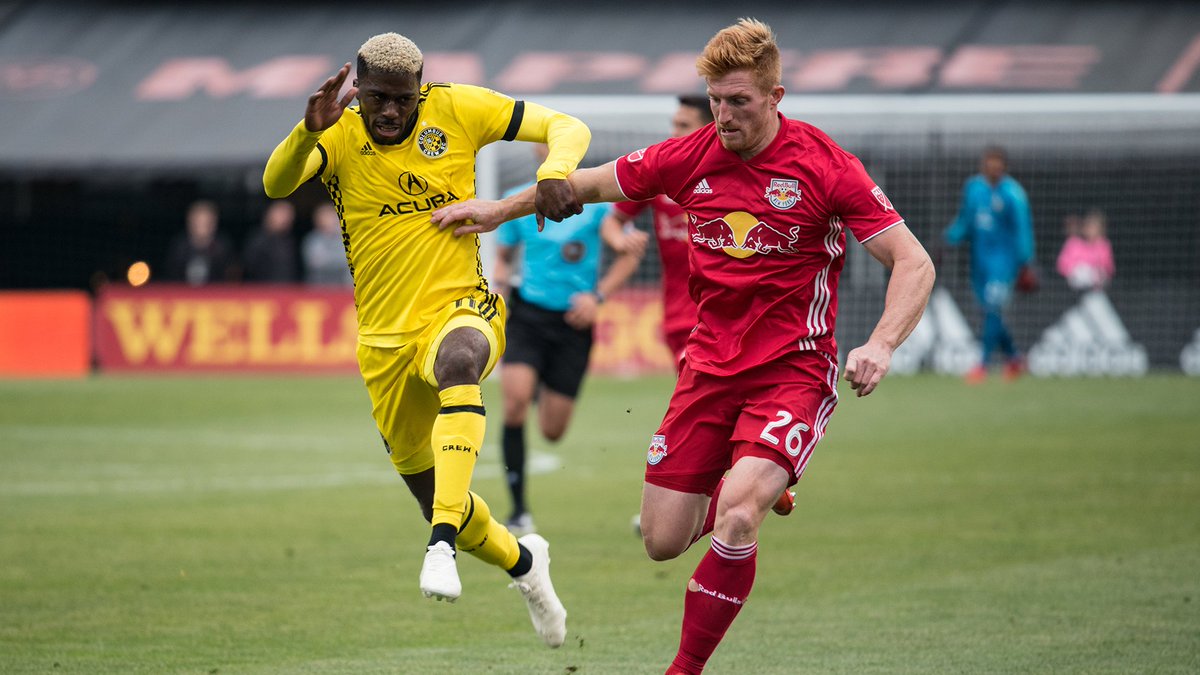 New York Red Bulls vs Columbus Crew (CLB lead 1-0 on aggregate)
Real Salt Lake weren't the only team to pull off an upset in the first-leg of the MLS Conference semi-finals as the Columbus Crew managed to defeat first-place New York Red Bulls 1-0.
The Red Bulls had a historic MLS season; they finished with 71-points, which surpasses Toronto FC's points record set in 2017.
With that in mind, there will be enormous pressure on the Red Bulls in the second-leg because they could be remembered for all the wrong reason if they fail to advance in these playoffs. It would be a disaster for the team if they are eliminated by a fifth-seed in the same year they set an MLS points record knowing that they have a team more than capable of winning an MLS Cup.
The Red Bulls will have the home field advantage in the second-leg, so it'll be interesting to see what version of the team fans see on Sunday night, the team that may've taken Columbus lightly in the first-leg or the motivated championship-level team we've seen all year.
Feel free to drop me a comment or suggestion:
E-mail - giancarlo@BarnBurner.ca
On Twitter - @Gian_411
Photo Credit: @TimbersFC , @ColumbusCrewSC , @ATLUTD , @realsaltlake